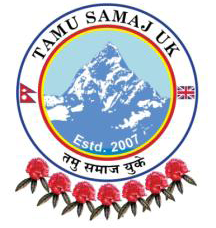 Tamu Samaj UK was formed in 2007. This website has been created with the aim of generating awareness about Gurung (Tamu) Culture, tradition, festivals and current social activities among all Nepalese living in UK and all other parts of the world. It is hoped that many individuals from all over the world will visit this site thus enabling us to exchange our views and ideas on various topics to bring our links ever closer together. We welcome any constructive comments and ideas from visitors to our website that will enable us to make this website even more interesting, vibrant, resourceful, informative and user friendly.
About Tamu Samaj UK:
Tamu Samaj UK is a non-profit organisation that began with the simple ideology of preserving our unique Tamu (Gurung) culture and tradition while residing in UK. We are officially registered on 10th December 2012 with the Charity Commission for England and Wales under the charity number of 1150097. Tamu Samaj UK itself was founded on 30th September 2007 by a small but dedicated team under the chairmanship of Mr. Chitra Bahadur Gurung. Formerly known as Tamu Dhee London, it was later changed to Tamu Samaj UK on 7th October 2012 in order to register in charity commission and effective operation of organisation to achieve overall organisational goal.
This organisation is a membership based community that operates to provide assistance to the increasing number of Nepalese people living in UK. The considerable rise of Nepalese migration to UK has left many of those people vulnerable to financial, social and cultural loss. Personal and financial supports are given to those that are going through tough times such as a death of family member. Social and cultural events such as Lhochhar and Buddha Purnima ensures our rich and unique traditions are not lost and allows for a greater integration of all those Nepalese and (Tamu) Gurung people scattered around UK. These are but just a few of the projects undertaken by Tamu Samaj UK and there are many more ambitious projects being prepared for the future to improve the conditions of life in rural parts of Nepal. With a growing figure of over 466 active life members supporting Tamu Samaj UK, we are making significant progress in our ambition to improve social welfare within Nepalese and Gurung Communities in UK and Nepal.
A key aim of Tamu Samaj UK is to encourage Nepalese youths residing in UK to take part in social and cultural activities. Ensuring the children have knowledge and access to the unique language, tradition and culture of Nepal and Gurung communities allows for a better preservation of our distinct identity for future generations. Tamu Samaj UK organized different programme such as Rara Cup, Inter-Samaj Nepalese Folk Dance Competition and free Level 2 BTEC Courses have allowed the younger Nepalese generation to benefit at a sporting, cultural and educational level. There is even a Youth Committee and a Woman Committee within Tamu Samaj UK to ensure that the voices of the younger generation and women are heard and included as part of the organisation's aims and future projects.
Tamu Samaj UK is also working hard and collecting donations towards a housing project. For the growing number of retired Nepalese, we want to provide a place that is safe for them to travel, socialise and once again be part of a familiar community they left behind when moving from Nepal to UK.
From humble beginnings this organisation has reached new heights under the various chairmanship of Mr. Chitra Bahadur Gurung (30 September 2007 to 6 January 2012) Mr. Shivsaran Gurung (7 January 2012 to 3 January2015) and now subsequently Mr. Arjun Kumar Gurung as well our ever present strong team of executive members, advisors and life members.
It is our hope and desire that you support us in our various projects and our key aim to preserve and integrate our unique culture of Nepalese and Gurung societies within the British way of life.
Objectives:
1. To provide or assist in the provision of facilities in the interests of social welfare for recreation or other leisure time occupation of individuals who have need of such facilities by reason of their youth, age infirmity or disability, financial hardship or social circumstances with the object of improving their conditions of life.
2. To relieve the financial hardship of the elderly, sick and disabled through the provision of food, clothing and housing.
3. To provide relief and help to the victims of natural and manmade disasters.
4. To advance education and training which is work related.
5. To preserve and maintain the unique identity of Tamu (Gurung) by keeping its culture, traditions and costumes same as in origins.
6. To carryout social activities/programmes time to time as determined by the members of the community.