Tamu Samaj UK provided financial assistance to Krishna Gurung, a highly respected artist, singer, and musician from Nepal, to help cover the costs of his cancer treatment.
The donation handover program took place on 9th July 2023, at the Tamu Samaj UK Nepalese Community Centre Barham Park in Wembley Tamu Samaj UK members contributed to the donation, which amounted to 247,000 (1468 sterling pounds), and Padam Bahadur Gurung, President of Tamu Artist Cultural Forum UK, received it.
During the handover program, Shiva Kumar Gurung, President of Tamu Samaj UK, wished Krishna Gurung a swift recovery and success in creating and singing new songs in the near future.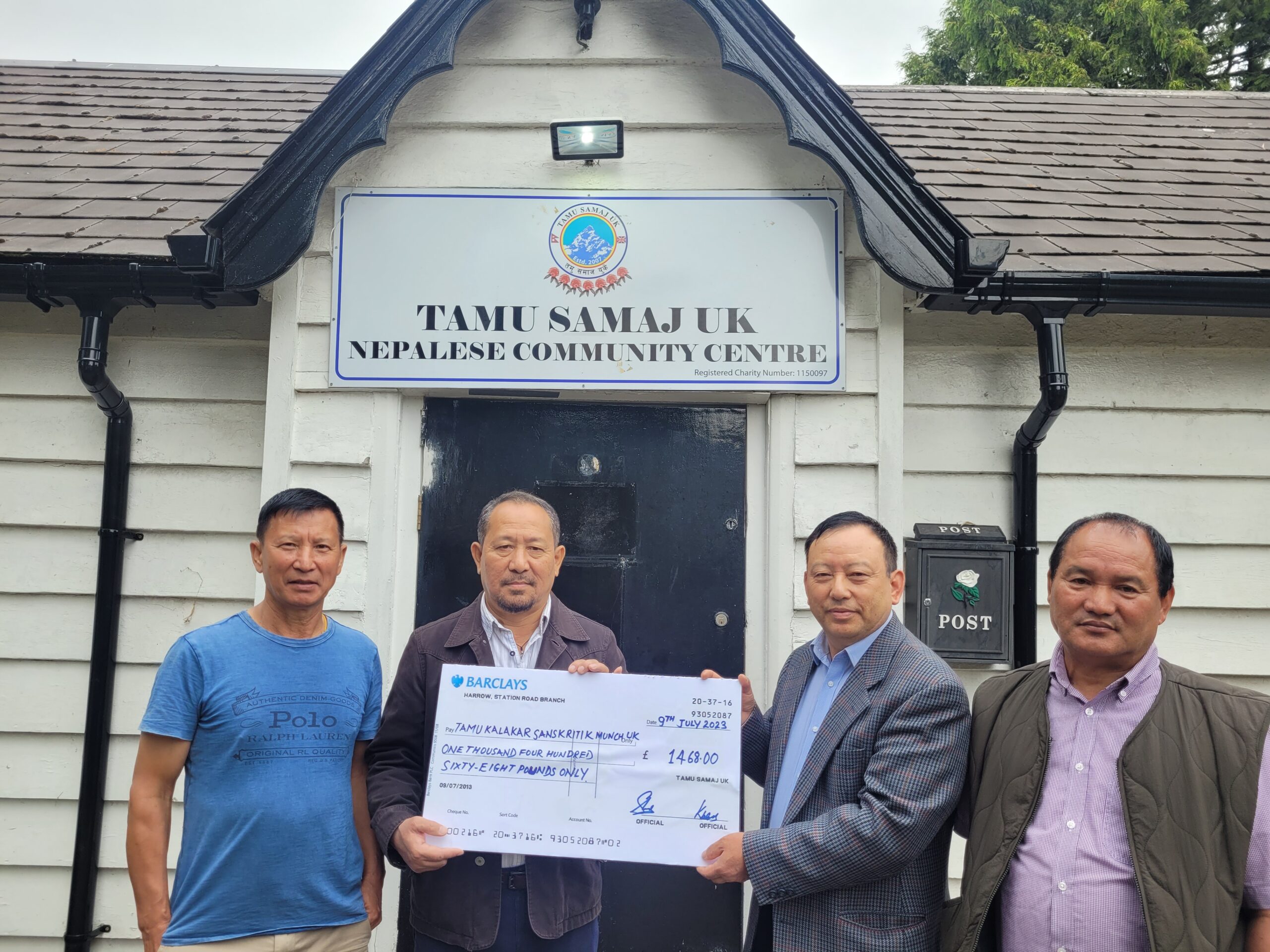 Padam Bahadur Gurung expressed his gratitude to Tamu Samaj UK's President and members for supporting his campaign.
The event was attended by Tamu Samaj UK's outgoing vice-president and advisor, Kanya Prasad Gurung, former General Secretary and advisor, Gyan Bahadur Gurung, and working committee member, Ganga Bahadur Gurung.
Shiva Kumar Gurung President Tamu Samaj UK also expressed his heartfelt gratitude to Tamu Samaj UK members for their support in the Krishna Gurung support campaign.